TECHNICAL DIRECTION : Annick Perrenoud
BELLUARD FORTRESS
The Belluard is a fortress from the Middle Ages, where we install a professional stage with roof and trusses for the festival.
Capacity (with seating): 200 persons
Capacity (standing): 350 persons
Images of the stage and Belluard: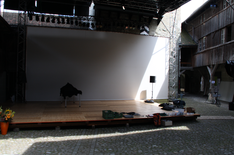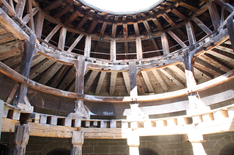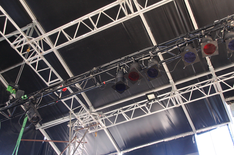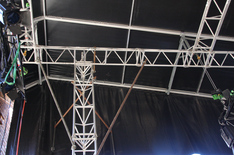 Plan of the stage and the Belluard (243.8 KB)
Plans and cross-cuts of the Belluard fortress (29.0 MB)
Cross-cuts Belluard fortress with stage (2.3 MB)
NOUVEAU MONDE
The venue Nouveau Monde at the Ancienne Gare is a black box theatre, with flat floor and riser with chairs for the audience. The stage measures 9 x 9 m.
Capacity: 120 seats.
Technical rider Nouveau Monde